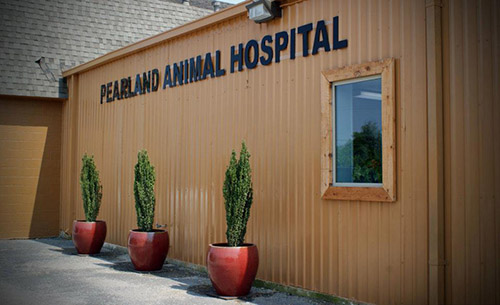 Pearland veterinary care!
We are delighted that you have entrusted us as your veterinary care providers. We hope that you will enjoy a long client-veterinary bond with us. As you become familiar with our culture and mission, we are certain that you will see how Pearland Animal Hospital has been a model of excellence in Pearland since 1968.

Pearland Animal Hospital was established in April 1968 by Dr. Bobby Stevener and ownership was later taken over by former employee and friend Dr. Kristofer Schoeffler in January of 2013. Since 1968, Pearland Animal Hospital has been a well-respected and integral part of animal care in the Pearland area. Our long-standing relationship with this community, and our devotion to the care of its animals, place a great demand upon us to continue the legacy of Pearland Animal Hospital.

On behalf of all the staff, managers, and veterinarians at Pearland Animal Hospital, we want to welcome you to our family. We look forward to serving you and taking care of your pets.